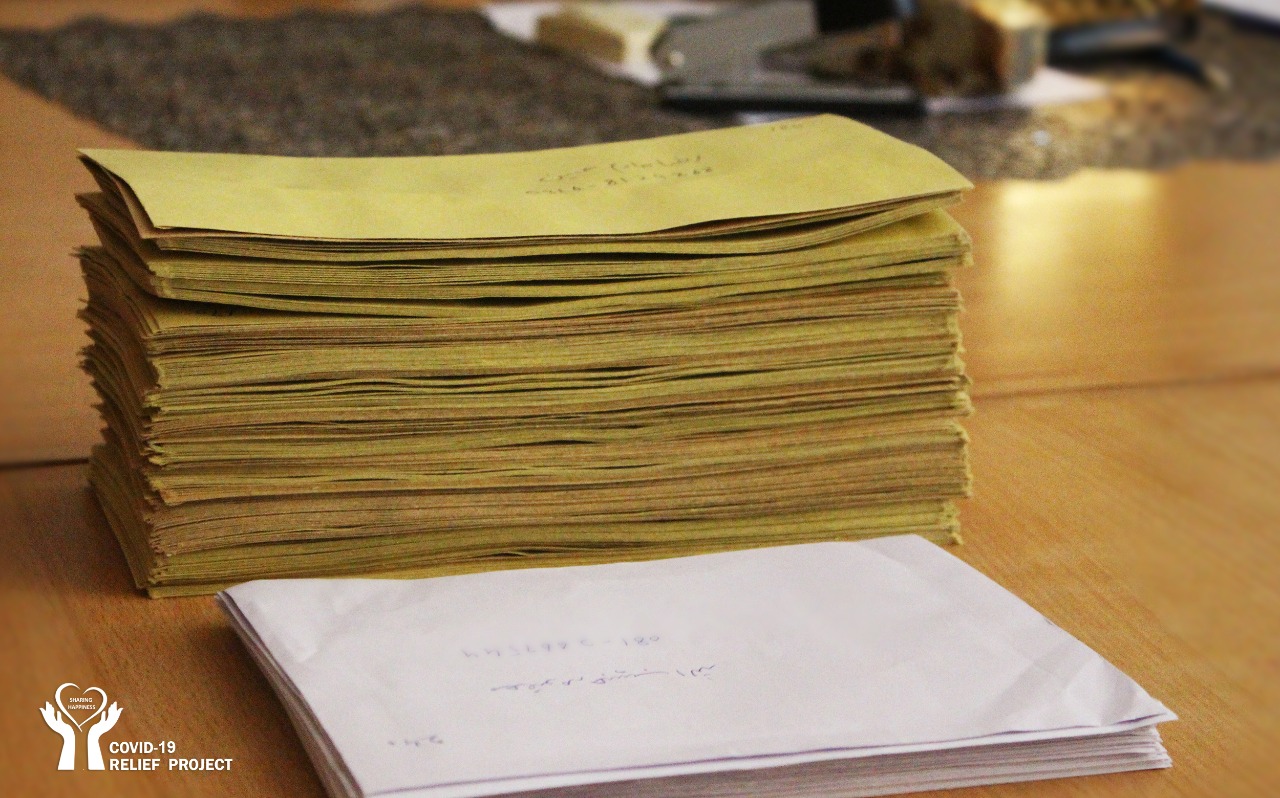 HRC COVID-19 RELIEF PROJECT
The CoronaVirus is officially known as SARS-COV-2, and the disease it causes is known as CoronaVirus Disease 2019 (CoViD-19). The word Corona comes from virus's crowned-like spikes. It spreads through droplets we cough, sneeze, or speak, entering another human host through mouth, nose, and eyes.
The Hazara Resource Center (HRC) Covid-19 response has been focused in three major areas:
Awareness and Prevention Campaign (pre-infection)
Relief for Social-economically Vulnerable Families
Containment campaign (post-infection)
AWARENESS AND PREVENTION CAMPAIGN (PRE-INFECTION)
The Hazara Resource Center (HRC) started its 'Covid-19 Awareness Campaign' in Pakistan late February, 2020, after neighboring China and Iran became an epicenter, and social media in Pakistan was rife with misinformation and misconceptions about the rapidly spreading highly infectious disease. As an organization actively working with the community for over a decade, HRC started a community outreach campaign by sharing information direct from credible health organizations, such as the World Health Organization (WHO) and Center for Disease Control (CDC), as well as public advisories from Pakistani Government. The outreach campaign included reaching out to the community representatives in the Balochistan Assembly, health experts, and several non-profit organizations actively working in the community.
♦ Covid-19 Awareness Campaign: [ HRC website | Facebook ]
RELIEF FOR SOCIO-ECONOMICALLY VULNERABLE FAMILIES
The Hazara Resource Center (HRC), along with partner non-profit organizations, raised over Rupees 25-Lakhs (2.5 Million) in fund raising campaigns to provide relief to socio-economically vulnerable families due to Covid-19. HRC's contribution was Rupees 12-Lakhs (1.2M).
The partnering organizations include: NIMSO, Tanzeem Nasle Nau Hazara Mughal, Markaz-e Talimi Wa Farhangi Ummat, Wahdat Guardian Organization, Women Initiators, Shamama Association Australia, Hazara Association Oxford (UK).
PROJECT 1.
HRC played an active role in fundraising campaign partnering with several community non-profit organizations such Tanzeem Nasle Nau Hazara Mughul, Markaz-e Talimi Wa Farhangi Ummat, Wahdat Guardian Organization, Women Initiators, Shamama Association (Australia), and Hazara Association (UK). Together the organizations raised over Rupees 17-Lakhs (1.7Million), distributing it to 439 economically-stressed families. HRC contributed Rupees 400,000 (4-Lakhs) in this fund.
PROJECT 2.
HRC contributed Rupees 400,000 (4-Lakhs) to NIMSO organization's fund for Covid-19. NIMSO, a sister organization of the Hazara Democratic Party (HDP) with two representatives in Balochistan Assembly, along with various other organizations, conducted one of the largest relief efforts in their respective communities in Quetta, Balochistan. NIMSO and HDP also ran an effective 'Social Distancing' campaign, distribution of Masks, and social messaging campaigns by community health experts providing first-hand information about Covid-19.
Image Galleries:
♦ Online Clinic: One, Two, Three, Four
♦ Economic Relief: One (video), Two (video),  Three, Four, Five, Six, Seven, Eight,
Nine, Ten, Eleven, Twelve
♦ Spraying: One, Two
♦ Awareness Campaign: One, Two, Three
♦ Social Distancing: One, Two
♦ Mask Distribution: One, Two, Three, Four (video), Five (video)
PROJECT 3.
In addition, HRC contributed another Rupees 400,000 (4-Lakhs) to various charitable organizations in the community that were economically stressed due to Covid-19.
CONTAINMENT CAMPAIGN (POST-INFECTION)
The Covid-19 Post-Infection care has been an enormous challenge even in most advanced nations in the World and almost non-existent or out of reach for those in Pakistan. The Hazara Resource Center (HRC) recognize time is of the essence once a person tests positive with Covid-19. The HRC 'Containment Campaign' shares medical community's general guidelines for the care of Covid-19 patients with the community directly, and indirectly through member community grass roots organizations.
COVID-19 CHALLENGES
♦ Misconceptions going viral over Pakistani social media regarding 'home remedy cures' of Covid-19.
♦ CoronaVirus Discrimination: Local government's botched-up Covid-19 response publicly blaming the Hazara community as the main reason for spread of Covid-19 in Balochistan.
♦ Public's lack of trust in government resulting in widely held beliefs that Government is intentionally declaring them 'Corona positive' and injecting them with 'poison injections.'
♦ General lack of information about Covid-19 testing facilities: location, testing process, the fear that government will forcibly remove them to isolation camps leaving their loved ones to die once declared Covid-19 positive.
♦ Hiding Covid-19 as cause of death fearing government will disrespect remains of their loved ones, and burying them in remote areas instead of community graveyard.
MORE DETAILS
♦ Covid-19 Awareness Campaign: [ HRC website | Facebook ]