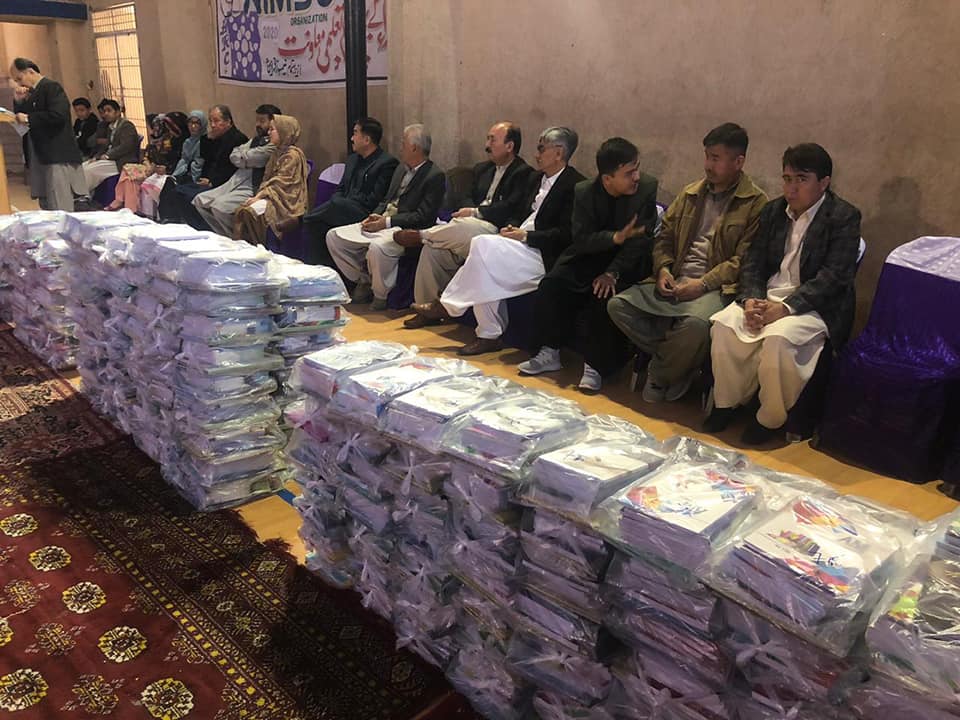 Since 2014, the Hazara Resource Center partnered with NIMSO organization for the annual Text Books and Stationery Drive for needy students grade 1-10 in Quetta, Pakistan.
In 2020, the supplies were distributed in the two community enclaves (on opposite ends of Quetta city) to over 1000 students.
HRC has continued to work with NIMSO on educational, social, and women empowerment projects.