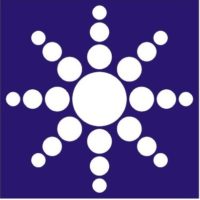 HRC Organization
Non-Profit
HRC Org is a 501(c)(3) tax-exempt public charity in the United States of America.
David Changaz
David Changaz is the co-founder and president of HRC Org.
David is a tax expert, business development manager, and CEO of Advanced Accounting LLC and Spring Group Property LLC, a diversified multinational company that operates a group of businesses. He is an executive vice president of Asian American Alliance Org, a member of the Queens District Public Affairs Council in New York city, and assists UNICEF and other charitable organizations.
Abbas Changezi
Abbas Changezi is the co-founder and Vice President of HRC Org.
Abbas earned his BS degree in Computer Information Systems from Purdue University and his Masters degree in Telecommunications from George Mason University. He works as an Information Technology professional in the United States.
Thomas Bolles
Thomas Bolles is member Board of Directors of HRC Org.
Thomas earned his B.A. degree in History at Virginia Commonwealth University and his M.S.E.D in Career and Technical Education with a focus on Agriculture from Virginia Tech. He spent over a dozen years teaching secondary education.
Thomas has worked in Afghanistan – helping to build capacity in the Faculty of Agriculture at Kabul University and helping to build capacity in Ministry of Agriculture extension staff and advise ISAF on agriculturally related projects.
He currently works in Extension in the United States. His interests include education and positive youth development, water quality and protecting the environment, food security and social justice.
Jennifer Schock-Bolles
Jennifer Schock-Bolles is member Board of Directors of HRC Org.
Jennifer has a Bachelor of Arts degree from Missouri State University. Throughout her life she has been a passionate champion for the benefit of others and has served various roles in the non-profit sector, including those of Executive Director and Board Member.
For the past several years, she has worked in the healthcare sector as an advocate for individual healthcare empowerment and positive aging.
Masooma Hassan
Masooma Hassan is the Director Program at the HRC Org, and in this role she oversee the development, implementation and evaluation of projects conducted in Pakistan region.
She has been working in the development sector of Pakistan as a Research Analyst and a Consultant since 2014 for the organizations including SDPI, UNDP, LEAD Pakistan, Asian Development Bank and the Ministry of Climate Change. Her research work focuses mainly on the issues of climate change adaptation and resilience, governance, and technology needs assessments for the water and agriculture sectors of Pakistan. She served as a faculty in the department of Botany in a women-exclusive university in the province of Balochistan, Pakistan.
Masooma is a Fulbright Fellow, and holds a Masters in Environment and Natural Resources with concentration in Environmental Policy and Planning from the University of Michigan, Ann Arbor. She is based in Islamabad, Pakistan.
Interns
Jarrar Mehdi
Jarrar Mehdi graduated with Bachelor of Science (BS) in Computer Science from COMSATS University, Wah Cantt, Islamabad. His final year project included building a Rescue Robot using Phython3 on Raspberry Pi 3B+ in Debian Linux environment.
Jarrar has previously worked as a Web Developer with National Telecommunication Corporation (NTC), implementing the automated employee attendance system for the IT department using PHP and MySQL.
Jarrar joined HRC as an Intern in Jan, 2020. His responsibilities include maintaining the newly launched HRC website, and working with the HRC IT team on projects such as Arduino and Raspberry Pi.
Raza Mehdi
Raza Mehdi graduated with Bachelor of Science (BS) in Software Engineering from COMSATS University, Abbottabad. His final year project included 'developing a Smart City using Arduino Uno.'
Raza previously worked as a WordPress developer with Rythm Organization, and as Database developer with Askari Bank in Islamabad.
Raza joined HRC as an intern in Jan, 2020. He works with HRC IT team to maintain the newly launched HRC website, and developing projects using Raspberry Pi.